Calm Waters Has Moved!
New Address as of November 1, 2020 | 501 N. Walker, Suite 140 | Oklahoma City, OK 73102
After years of planning, consideration, and support from the Calm Waters board, we moved Calm Waters Center to a new physical location at 501 N. Walker near Midtown in Oklahoma City.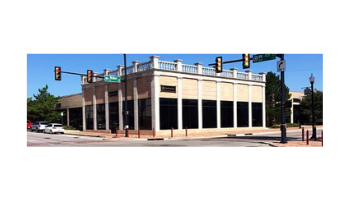 Moving made sense for the following reasons:
MORE SPACE
The need for our services is growing at a rapid pace, with more and more families desperate to attend our support groups. In fact, last year alone, we served 25% more individuals! In order to meet this demand, it is imperative we have more support group and child therapy rooms. Our new space provides us nearly 1,000 more square feet to offer additional families the opportunity to heal from their loss.
BE MORE CENTRALLY LOCATED
Our new building is near the heart of Oklahoma City and is accessible by every major highway. Based on a recent scattergram, which identified where our clients travel from, we recognized how important it is to be accessible to people coming from south Oklahoma City, to Edmond, and as far as Yukon and Choctaw.
MORE OPPORTUNITIES FOR PARTNERSHIP
We're excited to be launching new formal partnerships with sister agencies in the community, including most recently with Pivot, training their staff on our grief theory curriculum and equipping them with the tools to provide Calm Waters support groups to their clients. The location of our new offices will open additional doors of opportunity to partner with other agencies near the Corridor of Hope and downtown, allowing us to reach even more children and families.
We are inviting supporters to be a part of Calm Waters' "New Home for Healing" relocation giving campaign, which provides special opportunities for sponsorship or the option to name a room in tribute of a loved one.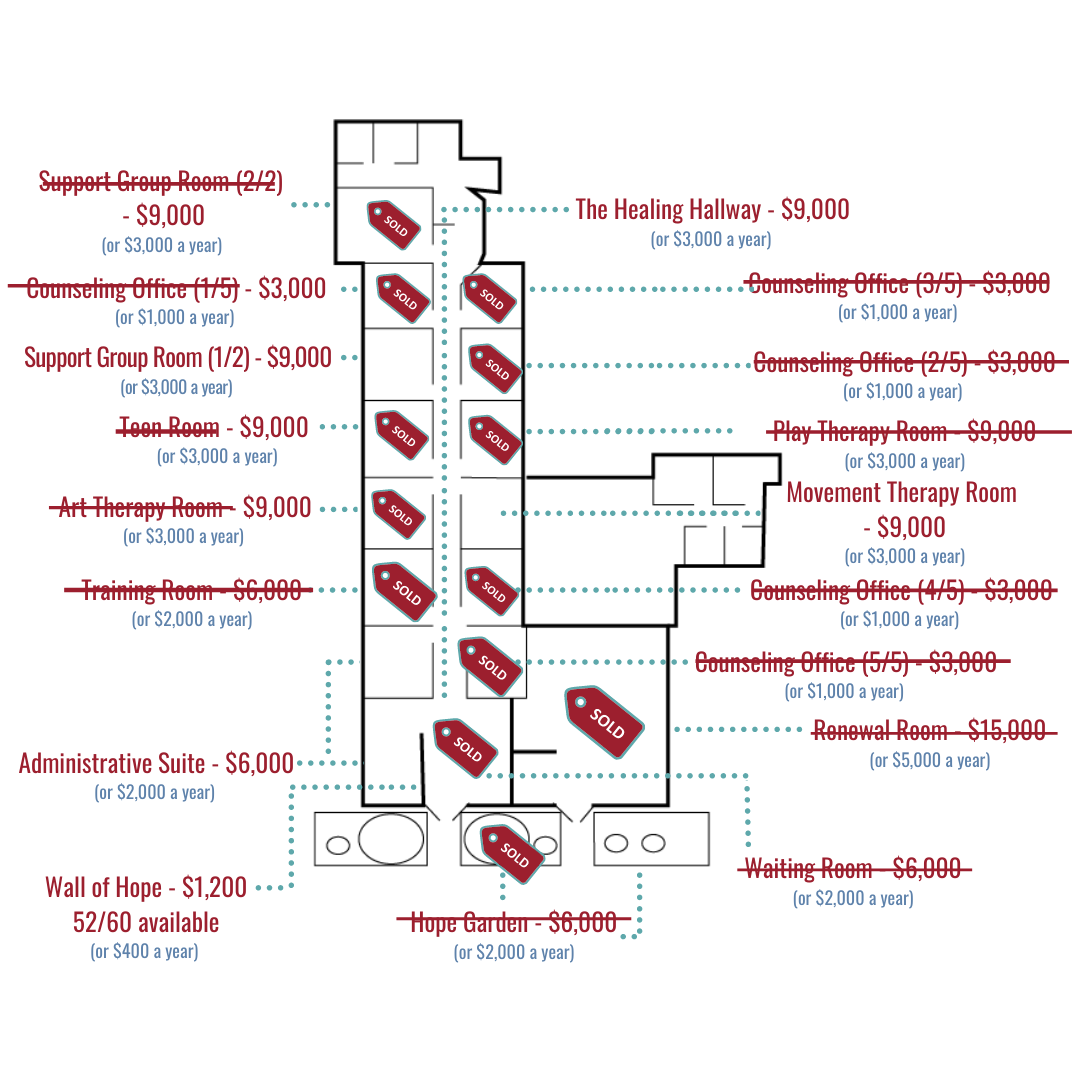 Donate Today
Room sponsorships, $3,000 to $15,000
As of July 2021, Calm Waters has four room sponsorship and naming opportunities available, and each sponsorship can be fulfilled with a three-year pledge:
The Healing Hallway – $9,000
Support Group Room – $9,000
The Movement Room – $9,000
The Administrative Suite – $6,000
Wall of Hope, $1,200
The Wall of Hope is a peaceful art installation in the Calm Waters lobby with 60 $1,200 in honorarium and in memoriam opportunities, which can be fulfilled by:
One gift of $1,200
Two annual gifts of $600
Three annual gifts of $400
36 monthly gifts $33.30
24 monthly gifts of $50
12 monthly gifts of $100
Secure your Wall of Hope naming opportunity with your recurring donation today. 
To learn more and to schedule a tour of Calm Waters' new Midtown OKC location, contact Erin Engelke, Executive Director, and Abby Sholar, Development Director, by calling 405-841-4800 or emailing Abby@calmwaters.org.