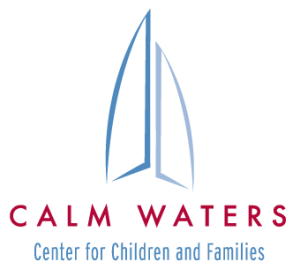 FOR IMMEDIATE RELEASE – July 25, 2019
Media Contact: Emily Rothrock Tate
Phone: 405-605-9236
Email: emily@calmwaters.org
Calm Waters Awarded Three Grants Totaling $104,000
Funding to provide support for FREE grief support groups
OKLAHOMA CITY, OK – Calm Waters Center for Children and Families, the only grief center in Central Oklahoma offering free grief support services to children and families, has been awarded three grants totaling $104,000 from The United Way of Central Oklahoma, the Kirkpatrick Family Fund and New York Life.
Calm Waters has been a proud United Way of Central Oklahoma partner agency since 2007 and this year's United Way allocation to the grief center is $74,000. The Kirkpatrick Family Fund, a 20-year supporter of Calm Waters, has awarded the agency a $15,000 grant and New York Life has awarded Calm Waters a $15,000 Community Impact Grant (CIG).
"Without the support of these community partners Calm Waters would not be able to provide our services for free," said Erin Engelke, Calm Waters Executive Director. "When families are going through a tremendous loss, sometimes just making it through the day is a challenge, and we never want someone's financial situation to stand in the way of receiving much needed grief support."
"I'm proud to work for a company that encourages its agents and employees to devote their time, energy and talents to support the needs and priorities of their local community," said Brandon Story, partner of the New York Life Oklahoma City Office and Calm Waters board member. "We are pleased that our partnership will have a long-lasting impact on Calm Waters and the population they serve."
About Calm Waters Center for Children and Families
Calm Waters Center for Children and Families provides free grief support services for children and families on their grief journey caused by death, divorce or other significant loss. Since beginning in 1992, Calm Waters has served more than 40,000 individuals across the Greater OKC Metro Area through Center and School Based Support Groups. For more information about Calm Waters and their services, visit Calmwaters.org or call 405-841-4800. Calm Waters is a proud United Way of Central Oklahoma Partner Agency.
###