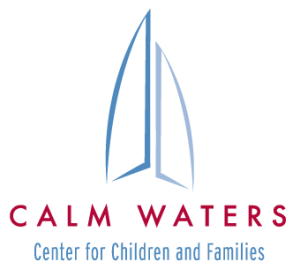 FOR IMMEDIATE RELEASE- November 7, 2018 
Media Contact: Erin Engelke
Phone: 405-841-4800
Email: info@calmwaters.org
Calm Waters Raises Awareness of Childhood Grief Awareness Day on November 15
OKLAHOMA CITY, OK — One in eleven children will experience the death of a parent or sibling by the age of 18, making Oklahoma 8the in the nation for number of children grieving.
"Nearly 90,000 children are bereaved in our state," says Erin Engelke, Executive Director of Calm Waters. "Last year alone, we served 4,300 individuals through our free support-groups, all from the greater metro area. Our numbers increase each year meaning more and more people are understanding the importance of their mental health and utilizing Calm Waters as a resource on their grief journey."
Each year, Calm Waters raises awareness for childhood grief by honoring Childhood Grief Awareness Day and sharing stories from willing participants who have utilized Calm Waters support groups on their grief journey. This year, Calm Waters has asked five children and their guardians to share their experience.
"We want to normalize the idea of getting help. It doesn't make you weak, in fact, surrounding yourself with support oftentimes makes you much stronger. We are thankful people have entrusted us with their grief story," says Engelke.
This year, Childhood Grief Awareness Day is Thursday, November 15. Calm Waters will flood their social media pages with videos, quotes and stories from children who have gone through their support groups in hopes of helping others understand the importance of getting help. While many people associate grief with death, Calm Waters support groups are actually written to empower children dealing with the deployment, deportation, incarceration, divorce or death of a parent(s).
"It is easy to label a misbehaving child as a 'bad kid' but oftentimes, the child is battling a much larger problem and needs the help of outside resources," says Engelke.
Calm Waters invites the community to help spread awareness of Childhood Grief on November 15 by sharing grief stories using the hashtags #mygriefstory and #iamoneineleven or by following along on Calm Waters' social media channels as they share the stories of others.
About Calm Waters Center for Children and Families
Calm Waters Center for Children and Families provides free grief support services for children and families on their grief journey caused by death, divorce or other significant loss. Since beginning in 1992, Calm Waters has served more than 40,000 individuals across the Greater OKC Metro Area through Center and School Based Support Groups. For more information about Calm Waters and their services, visit Calmwaters.org or call 405-841-4800. Calm Waters is a proud United Way of Central Oklahoma Partner Agency.
###