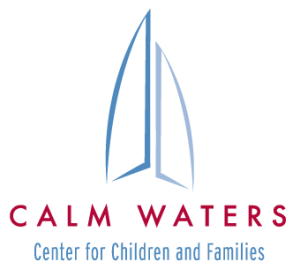 FOR IMMEDIATE RELEASE- July 1, 2019 
Media Contact: Emily Rothrock Tate
Phone: 405-605-9236
Email: emily@calmwaters.org
Calm Waters to Host Free Art Camp for Grieving Children
Art supplies donations needed as Camp Courage collaborates with 15 local artists
OKLAHOMA CITY, OK – Calm Waters Center for Children and Families, the only grief center in Central Oklahoma offering free grief support services to children and families, is seeking donated art supplies for its second annual Camp Courage, a free art-based therapy camp for children who have experienced a recent loss, July 16 – 18 at Calm Waters located at 4334 NW Expressway, Suite 101, in Oklahoma City. Camp Courage is sponsored by Edmond Family Dental Designs.
"Summer can often be a difficult time for a child who has recently lost a parent or someone close to them," said Erin Engelke, Calm Waters Executive Director. "Camp Courage is a fun, healing way for them to still celebrate their loved one while making memories with other boys and girls who have experienced a similar loss."
Calm Waters' Camp Courage is a free three day summer camp, providing a safe and healing environment that allows children to express their feelings of loss and grief through art. Camp activities include artist-led drawing, painting, mixed media, photography, videography, singing, dancing and much more. Children must be 6-18 years old and have experienced a significant loss due to death, divorce, deployment, deportation or incarceration.
Camp activities are led by 15 Oklahoma City artists, all who have donated their time and talent to Calm Waters. The impressive artist roster includes: Leigh Aicher, abstract painting; Tamara Arnoldy, painter; Drake Babb, sketching; Beck Barkocy, owner of Pink Line Studios, poetry and abstract design; Cread Bayliss, mixed media; Katie Barrick, fiddle with Debbie Parrish guitar & vocals; Meg Carper-Smith, photography; Leslie Glenn, watercolor; Kyle Hood, gardening; Austin Jenkins, videography; Maria Krey, dance; Barbara LaGree, zentangle; Jerod Tate, indigenous song and shell shaker; and Natalie Tandell, fluid painting.
Registration is closed, but donations of the following art supplies can be purchased on the Calm Waters Amazon wishlist or dropped off at the Calm Waters Center until July 16.
2 8×10 canvases
12 8×8 canvases
22 11×14 canvases
9 16×20 canvases
5 sets of watercolor paints
10 sets of watercolors paper
2 packages of oil pastels
1 can each of Black, gold and white spray paint
1 can of spray Clear Coat
3 packages of flat-head brushes
3 large black acrylic paints
8 color varieties of acrylic paints
1 bottle of Fluid Paint Mixer
10 8ox bottles of pre-mixed pouring paints, assorted colors
1 can of WD40
24 pairs of Nitrile gloves
3 packages of flower seeds
10 medium clay pots
1 bag of potting soil
24 Aluminum foil pans, size medium
4 rolls of painters tape
1 roll of skinny duct tape
100 Dixie cups
2 large packs of popsicle sticks
8 tye dye kits
40 yoga mats (to borrow for 3 days)
 About Calm Waters Center for Children and Families
Calm Waters Center for Children and Families provides free grief support services for children and families on their grief journey caused by death, divorce or other significant loss. Since beginning in 1992, Calm Waters has served more than 40,000 individuals across the Greater OKC Metro Area through Center and School Based Support Groups. For more information about Calm Waters and their services, visit Calmwaters.org or call 405-841-4800. Calm Waters is a proud United Way of Central Oklahoma Partner Agency.
###