gtag('config', 'UA-119795409-1');
School Counselor & Educator Grief Workshop
What is it?
A two hour workshop geared toward School Counselors & Educators focusing on the grief journey of children. Additionally, our goal is that participants will leave being able to better identify behaviors associated with grief and implement empirically based interventions in their classrooms.
When is the class?
Friday, November 9th from 4 – 6 p.m.
Where will the class take place?
School Counselor & Educator Grief Workshop will take place at Calm Waters' Center located at 4334 NW Expressway, Suite 101, Oklahoma City, OK  73116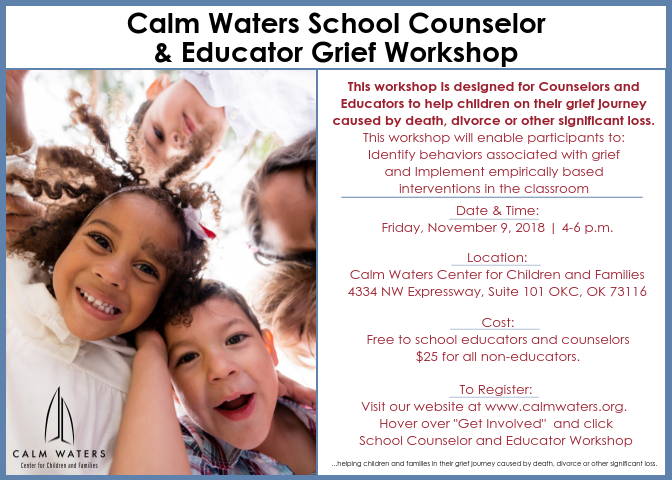 How do I register for the class?
Registration is free for all school counselors and educators.
For all non-educators, the cost is $25. Please make a check out to Calm Waters Center for Children and Families and bring it with you on the day of the workshop.
Please click the Register Now button below to hold your place in the workshop.
Register Now