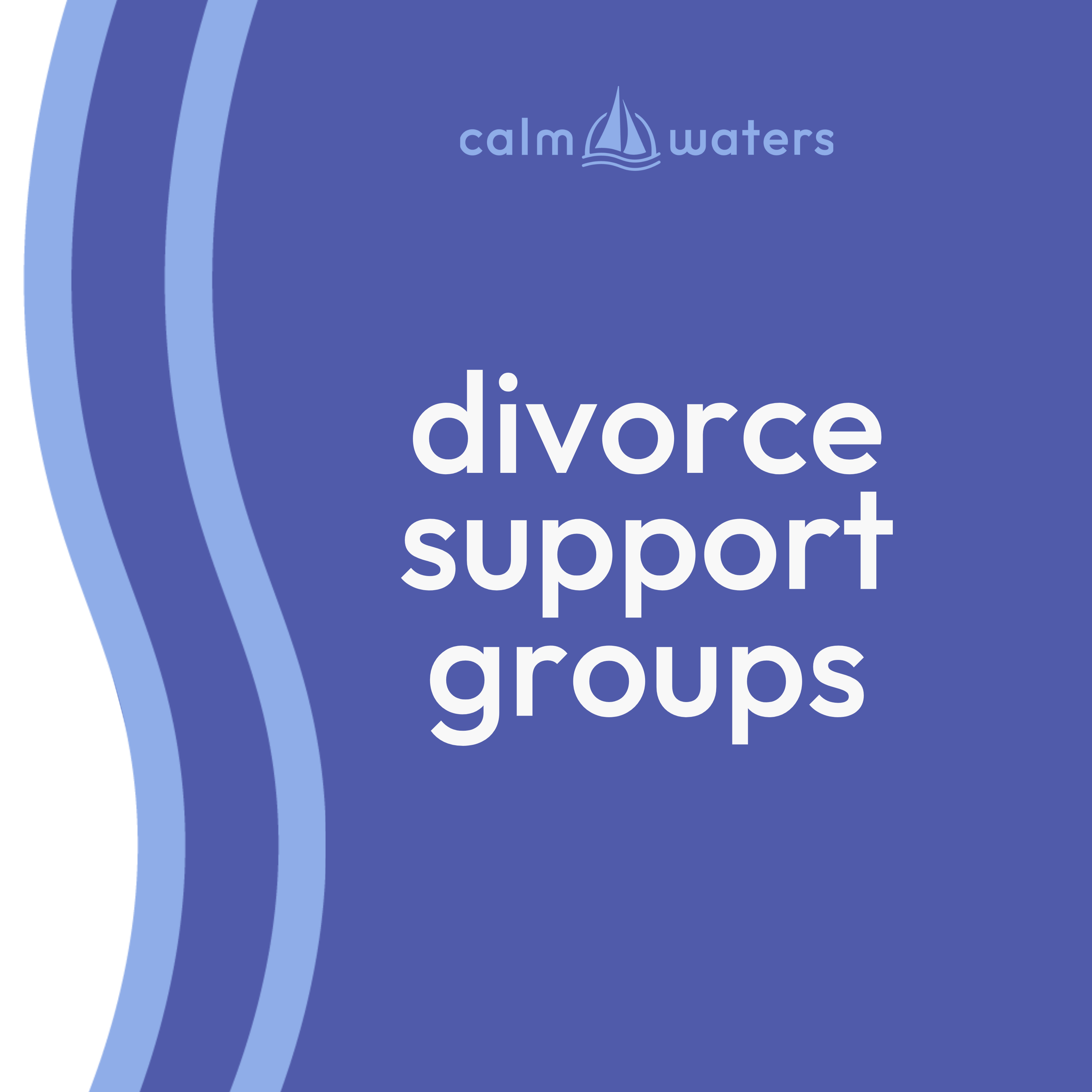 Divorce Support Groups for Adults and Children (ages 3 – 18) 
Calm Waters offers free divorce support groups for ages three-years-old to adult. In order to attend divorce support groups, children must be aware that their parents are divorcing. Co-parents who were never married and going through a custody change may also attend a group.
Divorce support groups meet every other week, both virtually and in-person on Thursday evenings from 6:30-7:30 p.m., January to June, and August to December. Family members are divided into age-appropriate groups including children groups, teen groups, young adult, and adult groups. All family members may attend or a single adult; minors cannot attend groups without a guardian present. Both parents are welcomed to attend as we have two adult groups so that each co-parent may attend their own group. Consistent attendance is most beneficial for the family. 
To register for a support group, complete the Divorce Group Registration Form.  
Once your registration form is received, a Calm Waters' staff member will contact you to schedule an intake appointment. The intake appointment determines group readiness and is required for all who want to attend a Calm Waters group.
Divorcing, separated, or uncoupled parents are encouraged to participate in Calm Waters's Co-Parenting Seminar.
Co-Parenting Seminar is a four-hour Oklahoma court-mandated seminar for divorcing parents.
This seminar meets court requirements for a co-parenting or parenting class for parents involved in the divorce process.