Click here to have our quarterly newsletter delivered to your inbox!
On week one of grief group, we read
Tear Soup
with our participants. Tear Soup, a short video and book, walks you through the early stages of grief and what that looks like for a grandmother who has recently lost a grandchild.
Below are 9 takeaways from Tear Soup that apply to anyone on their grief journey:
Quick,

isn't always better

when it comes to the grief process.

Grief is never clean

, people feel misunderstood, feelings get hurt and wrong assumptions are made.

Grief always

takes longer

to "cook" than anyone actually wants it to.

Many people will lend you their advice but

not all advice is good advice

. A way to support a grieving person is to say,

"I don't know what to say but I'll be here to listen."

For a period of time, you may not have the energy to enjoy the things you once enjoyed and you may not care about them anymore either

but your joy will return.

There are some parts of grief

you will need help from friends

and there are some parts you must do alone.

Y

ou will never truly "finish" the grieving process

. You will work through a phase and from time to time you will revisit it.

Grief, like soup,

changes the longer it simmers

and the more you put into it.

There is something deep within everyone that aides you in surviving the things we don't feel we can survive.
If you, or someone you know is currently on their grief journey, please forward or share this newsletter with them.
We would love to help them in any way we can.
Welcome Erin Engelke, Calm Waters' New Executive Director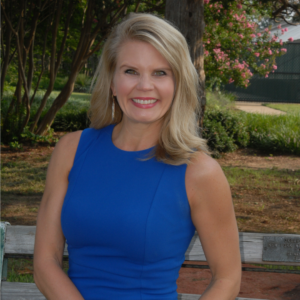 Dear Calm Waters Supporter,
Following on the heels of strong leadership before me, I am thrilled to join the Calm Waters family as the new Executive Director. I am a mother of seven children, four of whom I never had the chance to hold, which is why the mission of Calm Waters is so powerful to me. I've experienced grief in my life, just as everyone will at some point in their lives. I withdrew from those closest to me in an attempt to grapple with my losses. I felt alone and desperate. Had I known about Calm Waters and their free support groups, I know I would have healed, emotionally, more quickly and been able to grieve the loss of my babies.
That's what Calm Waters does 
– we wrap children and parents with support, helping them realize they are not alone in their grief journey and providing programs and services unique to grief because of a death, divorce or other significant loss
.
Thank 
YOU
 for supporting Calm Waters, for ensuring children, parents and families
receive the help they desperately need.
As we wind down our summer, 
I hope you will consider supporting Calm Waters with a gift of $100 or more.
 Over the last year, Calm Waters has served nearly 3,500 children and their families across Central Oklahoma after a death or divorce and helped
students from 104 schools cope with significant losses because of death, divorce,
incarceration, deployment, deportation, foster care or adoption. 
All of them received this help for FREE.
 Please help us continue to provide a place of healing, hope and support to children and families in your community.
Warmly,
Erin Engelke
Executive Director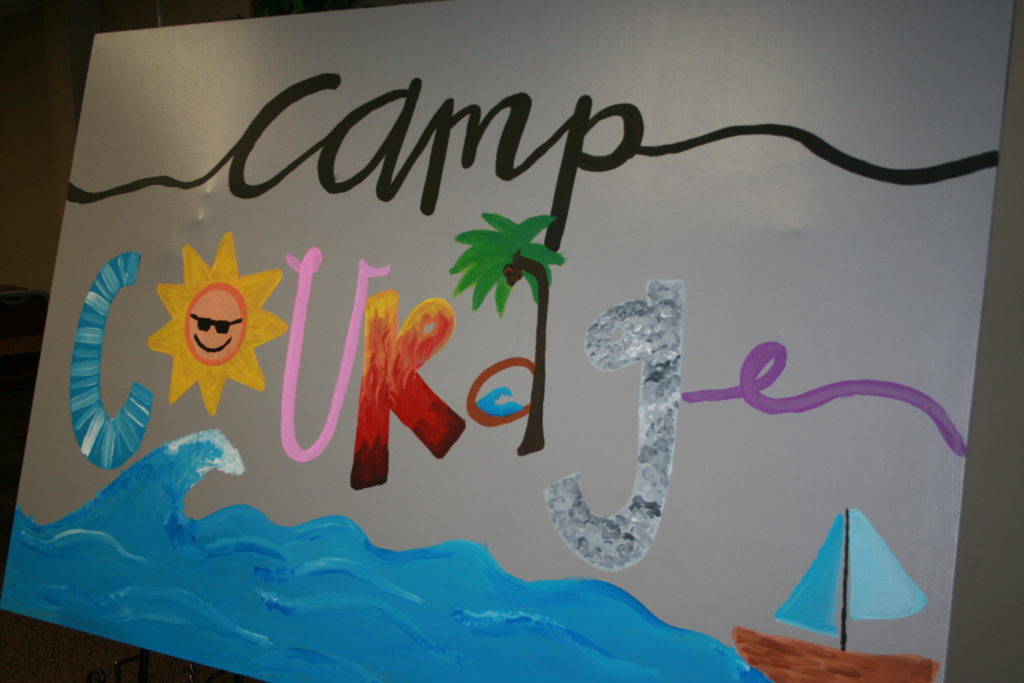 What an amazing experience! Thank you to all of our donors and supporters who made Camp Courage possible.
We had 
TWELVE
artist donate their time, materials and resources for three whole days!
We are grateful to each of you and hope you enjoy watching our Camp Courage video as much as we have! Click below to meet our campers!