One place where children's grief is often apparent is at school. Calm Waters sends staff/personnel into schools to conduct free school-based grief support groups utilizing a 6-week curriculum created specifically for this program. Children who have experienced significant loss in their lives, such as the incarceration, deployment, or deportation of a parent, death of a loved one, parents' divorce, or foster care, will benefit from these school-based groups.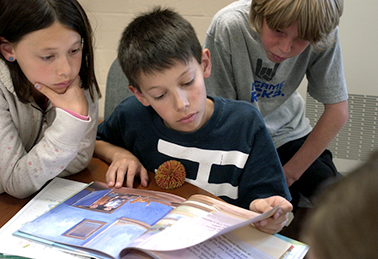 What we offer
Provide help to grieving children who may not have the opportunity to attend support groups at Calm Waters
Conducted weekly for 6 weeks
Offered in schools (PreK – 12) throughout the Oklahoma City metro region
Help children deal with their feelings and experiences, positively impacting self-esteem, behavior and achievement
Counselors and educators may contact Program Director, Misty Gillespie, for more information.