Calm Waters School Groups
Calm Waters provides grief training and grief group facilitators for schools, K through 12, to conduct free 6-week grief support groups during the school day, utilizing Calm Waters curriculum. Children who have experienced significant loss in their lives such as death, divorce, foster and adoptive care, incarceration, deportation and deployment will benefit from a Calm Waters school support group. Click here to register your student today.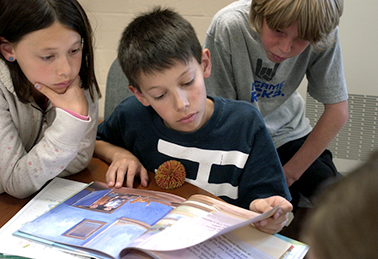 What we offer
Grief support for children who may not have the opportunity to attend Calm Waters evening support groups
6-week support groups during the school day
In K- 12 schools of the greater Oklahoma City metro area
Helping students process their feelings and experiences, with the goal of positively impacting coping skills, behavior and achievement
Counselors and educators, please contact the Assistant Programs Director, Jordan Park, for more information.