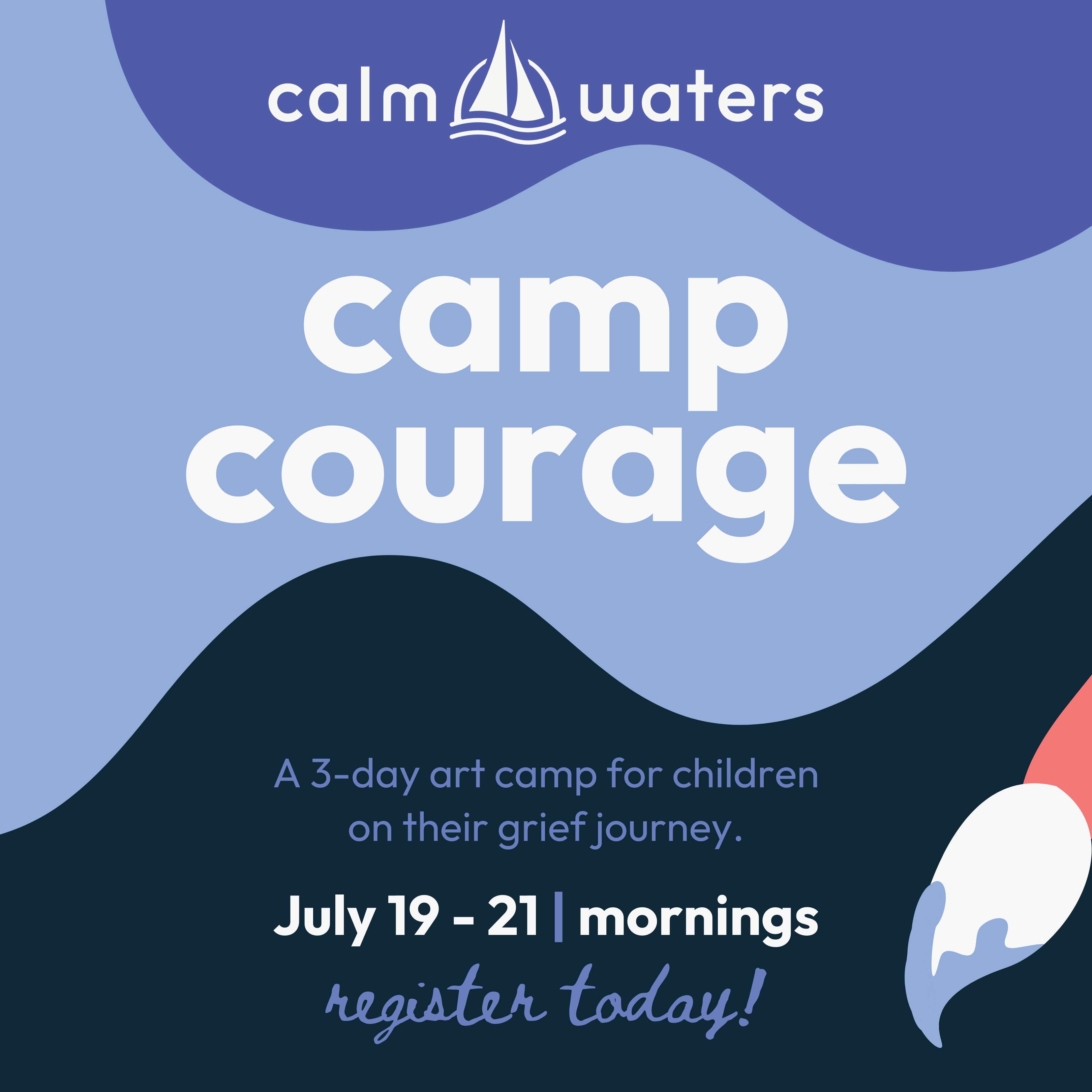 CAMP COURAGE
Tuesday, July 19 | Wednesday, July 20 | Thursday, July 21
Ages 6 – 14 | 9 a.m. to Noon
Camp volunteer roles available for children ages 15 – 18
Location: Calm Waters Center for Children and Families
501 N. Walker, Suite 140, Oklahoma City, OK 73102
Camp Registration Cost: $30 | Scholarships available
Individual day registration is not available
Register a Child
Sponsor Camp Courage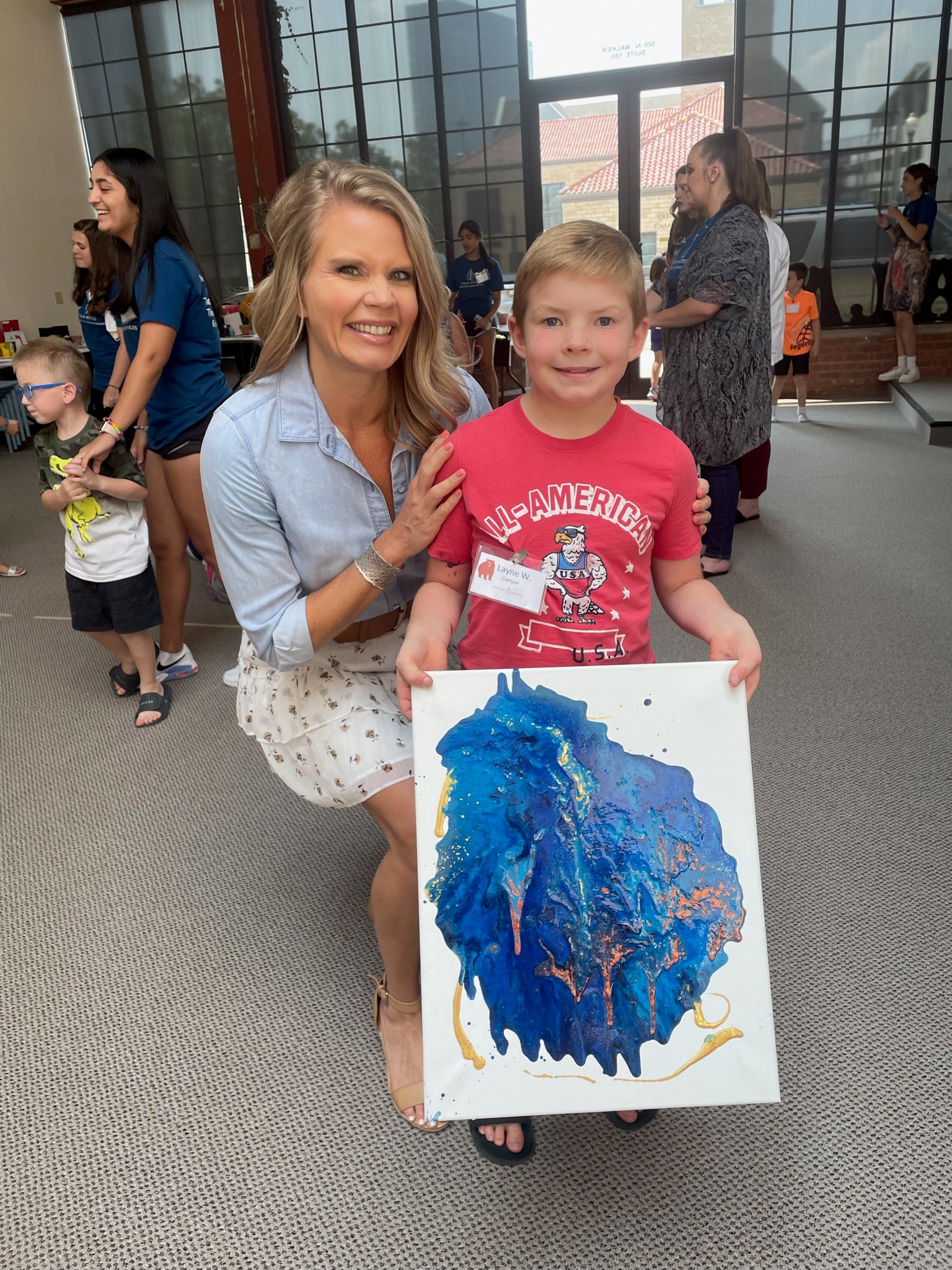 About Camp Courage:
The fifth annual Camp Courage is Calm Waters' 3-day art camp, July 19, 20 and 21, 2022 for children who have experienced a recent loss through death, divorce, incarceration, deportation, deployment, and foster/adoptive care issues. Camp registration is $30 per person and thanks to the generosity of sponsors, including our premiere sponsor Edmond Women's Club, several scholarships are available.
Camp Courage provides a safe and healing environment that allows children to express their feelings of loss through art. Camp activities include artist-led drawing, painting, mixed media, dance, yoga, gardening, and much more and the last day of camp will end with a gallery art show for their families and peers.
We invite children between 15 to 18 years old to volunteer as a Junior Camp counselors during the 3-day camp. Apply here!
Camp Requirements:
Child must be 6-18 years old
Child has experienced a significant loss
Sponsor Camp Courage
Multiple sponsorship levels available! Sponsor the entire event, different art activities or an individual child.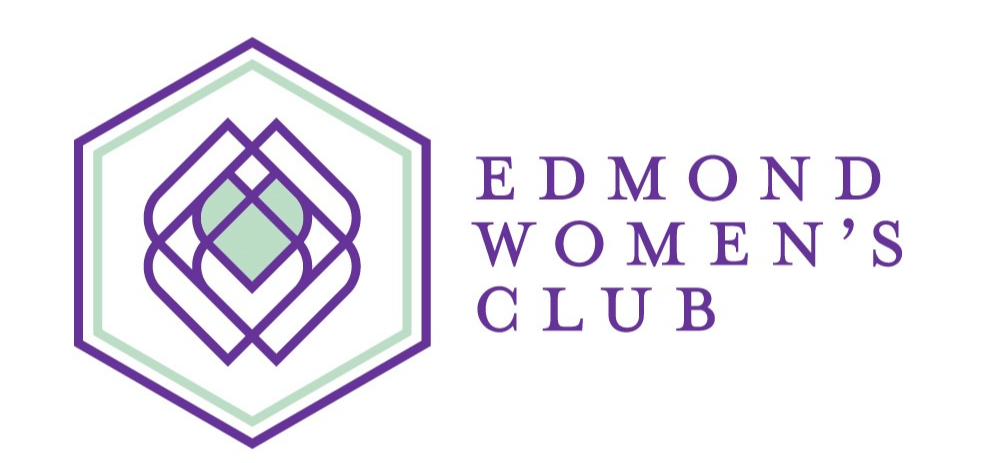 Thank you to our premiere Camp Courage sponsor
Edmond Women's Club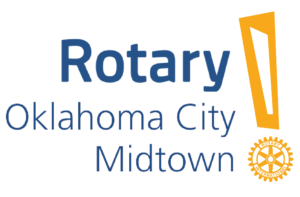 Thank you to our Young Artist sponsor
The OKC Midtown Rotary Foundation